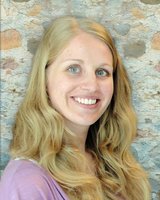 Sheena Scheurwater
Sheena Caroline Scheurwater of Teeswater, at her home, after a struggle with depression, her life ended too soon, on Friday, June 15th, 2018, at the age of 32.
Cherished wife of Jeremy Scheurwater.
Loving mother of Brooklyn and Corbin.
Forever missed by her parents, Gerald and Joanne Booi of Mount Forest and siblings, Doug Booi (Kim), Cliff Booi and Elaine Booi.
Forever loved by her father and mother-in-law, John and Ann Scheurwater of Teeswater and their family, Daniel Scheurwater (Priscila), Michael Scheurwater (Janita) and Joshua Scheurwater (Lindsay).
Dear aunt of Manuela, Reuben, Caleb, Alaina, Nathan, Jacob and Katherine Scheurwater.
Sheena will be fondly remembered by her grandparents, Clara Booi and Jan Harke, Jeremy's grandparents Peter and Anna Scheurwater, many aunts, uncles, cousins and friends.
Predeceased by her grandparents, Harm Booi and Aaltje Harke, and Jeremy's grandparents, Robert and Catherine Stewart and Edwin and Mary Stewart.
Visitation will be held at the Tiffin Funeral Home, Teeswater on Wednesday from 5:00 to 8:00 p.m.
The funeral service to honour Sheena's life will be held at Walkerton Pentecostal Church, 1736 Highway 9 (between Walkerton and Mildmay) on Thursday, June 21st, 2018 at 11:00 a.m., with Reverend Chris Cochrane officiating.
Interment Culross-Teeswater Cemetery.
Memorial donations to the charity of your choice would be appreciated as expressions of sympathy.
"Fear not I have redeemed you, I have called you by name, you are mine." Isaiah 43:1