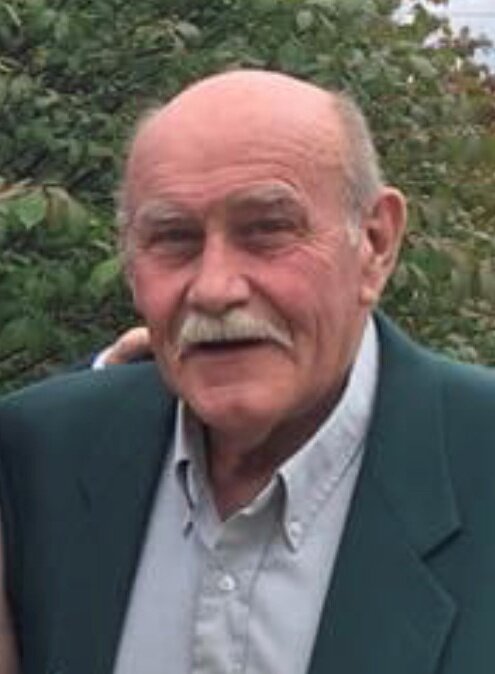 Obituary of Hugh McCallum
On April 18 of 2022 at 2pm, Hugh Grant Campbell McCallum, finally called it quits. Hugh was born in East York, Ontario on February 14th of 1947. It was the day the mold was officially broke for inappropriate joke telling and hilarious stories that would be repeated several times, to all who knew him. Hugh didn't see industrial smokestacks as pollution, but rather… competition. When Hugh wasn't smoking, he was busy rolling another one. This competition ultimately led to advanced COPD which then took him behind the woodshed and opened a can of whoop-ass resulting in a massive heart attack.
Hugh is survived by his family: beloved wife, Sandra who stood by his side for well over 50 years (someone please pin a medal on this woman!). His sons, Steven Richard Stone McCallum (wife April) and Eric Troy McCallum (wife Deanne) along with grandchildren Chace, Jade, Ayla, Reese and his extremely patient sister, Marilyn Jelinek.
Hugh routinely downplayed his profession of "Transportation driver for IATSE Local 873" AKA "driver of movie stars on film sets for over 35 years". Basically, he had a cool job that gave him MORE amazing stories about celebrities which, if they found out… would likely sue him for defamation of character.
Deep down Hugh was a larger than life, loving, caring, funny and herculean man with a strong sense of street smarts and survival skills. Those who knew him, either loved him or scratched their head – either way… they certainly remembered him.
A funeral will not be held simply because Hugh wouldn't want to be "surrounded by a bunch of #@%ing crybabies". Instead, Hugh will be BBQ'd with his ashes either thrown in the face of his enemies or sprinkled illegally in a nearby Provincial Park.
In lieu of flowers or charitable donations, please just raise a glass or roll one up and chuckle at one of his jokes that you've probably heard a million times. A celebration of his life will be held at some point this summer.
On behalf of the McCallum Clan, thank you for your well-wishes and condolences during this challenging and emotional time. We simply ask you to treat one another with respect and please… don't smoke.