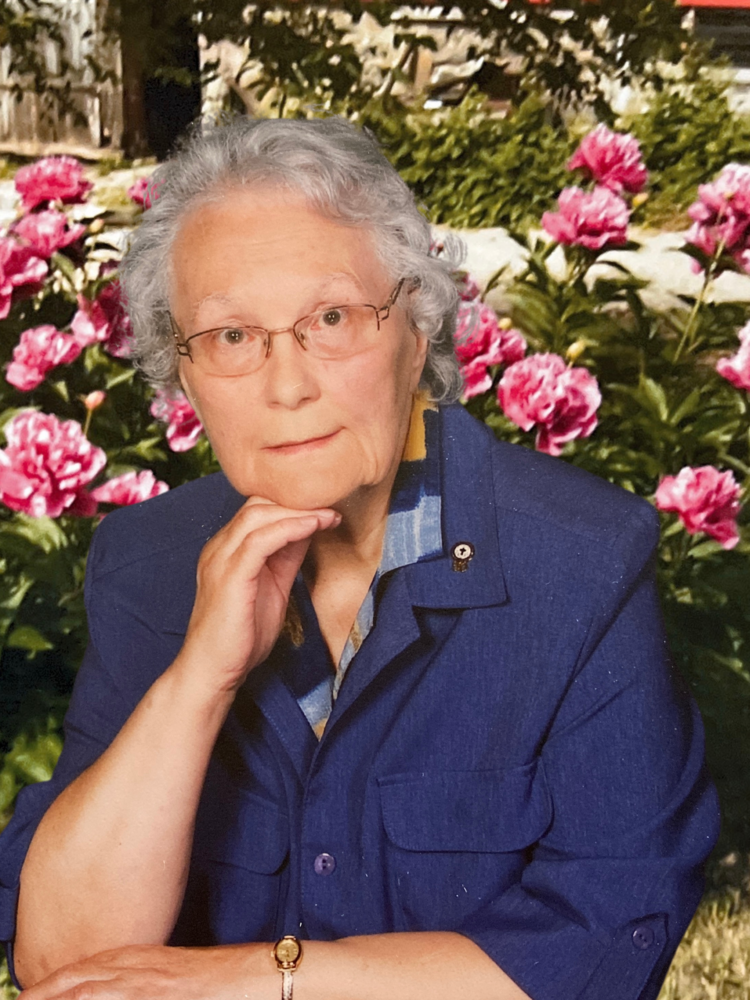 Obituary of Mary Schiestel
Mary A. Schiestel of R. R. #3 Teeswater passed away peacefully, with family by her side, at Wingham and District Hospital on Tuesday, September 6th, 2022, in her 90th year.
Beloved wife of the late John N. Schiestel, who predeceased her in 2010, after 49 years of marriage.
Loving mother of Donald Schiestel, Ken and Dawn Schiestel and John and Jane Schiestel.
Sadly missed by her grandchildren, Owen, Ryan, Nolan, Jasmin and Keisha.
Fondly remembered by sisters, Anne Hendry, Helen and Ron Lalonde, Betty and George Fraser, Terrie Hall, Judy Miners and brother Andy and Olivia Kuhayda.
Also survived by several nieces, nephews, friends and neighbours.
Predeceased by infant son Andrew, parents Andrew and Terezia (née Tapajna) Kuhayda, sister Pauline, father and mother-in-law, John G. and Abbie (née Detzler) Schiestel, in-laws Frank, Clarence and Alice, Florence and Vince, Alfred and Amelia, Ruth and Katie, Georgina and Alex, infant Lena, Kathleen and Ken, George, Jim, Ray and Harry and nephew Steven.
Mary was born on March 15th, 1933 outside of Hearst, Ontario. She lived in several log cabins with her parents and siblings while her father cut pulp wood. The family then moved into Hearst and in 1948 moved to a farm north of West Lorne, Ontario. Mary was a bank teller then a school teacher for 6 years. She met John while teaching in a one room schoolhouse outside of Teeswater. They were married in 1961. Once they started their family, Mary stayed home to raise the family and help run the farm, where she still lived prior to her death.
Visitation will be held at the Tiffin Funeral Home, Teeswater on Sunday from 2-5 p.m., with vigil prayers at 4:45 p.m. Mass of Christian Burial will be celebrated from Immaculate Conception Roman Catholic Church, Formosa on Monday, September 12th, 2022 at 11:00 a.m.
Interment Immaculate Conception Cemetery, Formosa.
Memorial donations to the Heart & Stroke Foundation, Wingham and District Hospital Foundation or Walkerton and District Hospital Foundation would be appreciated as expressions of sympathy.